Last Of US
There is more to The Last of Us than just combat and "emotional" story tropes. To touch on its setpiece moments, to detail its beautiful changes in pace, would be to spoil too much. It cannot be said enough, however, that Naughty Dog's new best creation is complete, and when I say complete, I mean it to pay the highest of compliments. I do not want more from The Last of Us: I do not need more. As the last line was uttered and the credits ushered in the close, I was done. The Last of Us had achieved everything it needed to achieve in order to provide me with everything I wanted.
And it ended perfectly.
BioShock Infinite
The entirety of Infinite turns out to be a quest to rewrite the most important decision the protagonist ever made. It's a journey to destroy the entire concept of free will.
Rain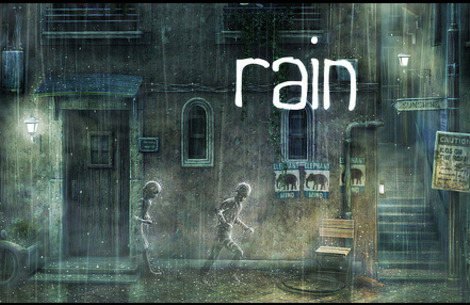 Rain is not quite the model of refinement that some of its PlayStation Network peers have been, but it's an overwhelmingly amiable, effectively cultivated little adventure. Calming and scary, amusing and sorrowful, Rain is a game that jogs calmly through a gamut of emotions, rather than sprints headlong into mood whiplash, and it's incredibly difficult to ever dislike it, even during its twitchier moments. Rain is, above all, a most balmy experience.
Brothers: A Tale of Two Sons
The premise of Brothers ? communicated entirely through theatrical gestures and conversations in an untranslated fantasy language ? is as affecting and uncomplicated as the journey that follows. A dying father sends his two sons to the other end of the world to search for a cure for his mystery illness. You must guide the brothers through a beautiful but monstrous fantasy world full of dark creatures and contrived puzzles.
Guacamelee!
Guacamelee! offers up a sugar skull-covered playground to delight in and devour with mucho gusto. It's a game I'll be playing and replaying again for some time to come.
BF4 | FIFA | Destiny | Skyrim | Hate EA | <3 Square Enix - Bethesda | Football Mad | Real Madrid | Sherlock